We first met Dagmara and Kuba more than 2 years ago. Time surely flies fast… Back then they already had a very clarified vision of their own wedding – it was supposed to be rustic, idyllic, DIY and colourful. And at that time it was something really new, even for us – such trend was just emerging here in Poland. We just could not wait to see the execution, what they're going to create and what shape that day will take – it was so interesting. Through that 2 years rustic trend and mason jars surely set in but Daga and Kuba twisted it around anyways to fit their ideas.
There was an old church, beautiful flowers in almost every colour (one of our favorite works from Inna Studio), one of the most touching first looks in our lives, awesome families and friends and… Dagmara's disarming smile! And she smiles almost always.
Not only brilliant ideas, great organization and tremendous positive attitude – Dagmara and Kuba are really an awesome people. We felt the true and strong connection, everything went smoothly and we hope to meet again not before long because working with them is a pure pleasure.
We would like to invite you also to check out the blog about their wedding journey: https://naszeslubneopowiesci.blogspot.com/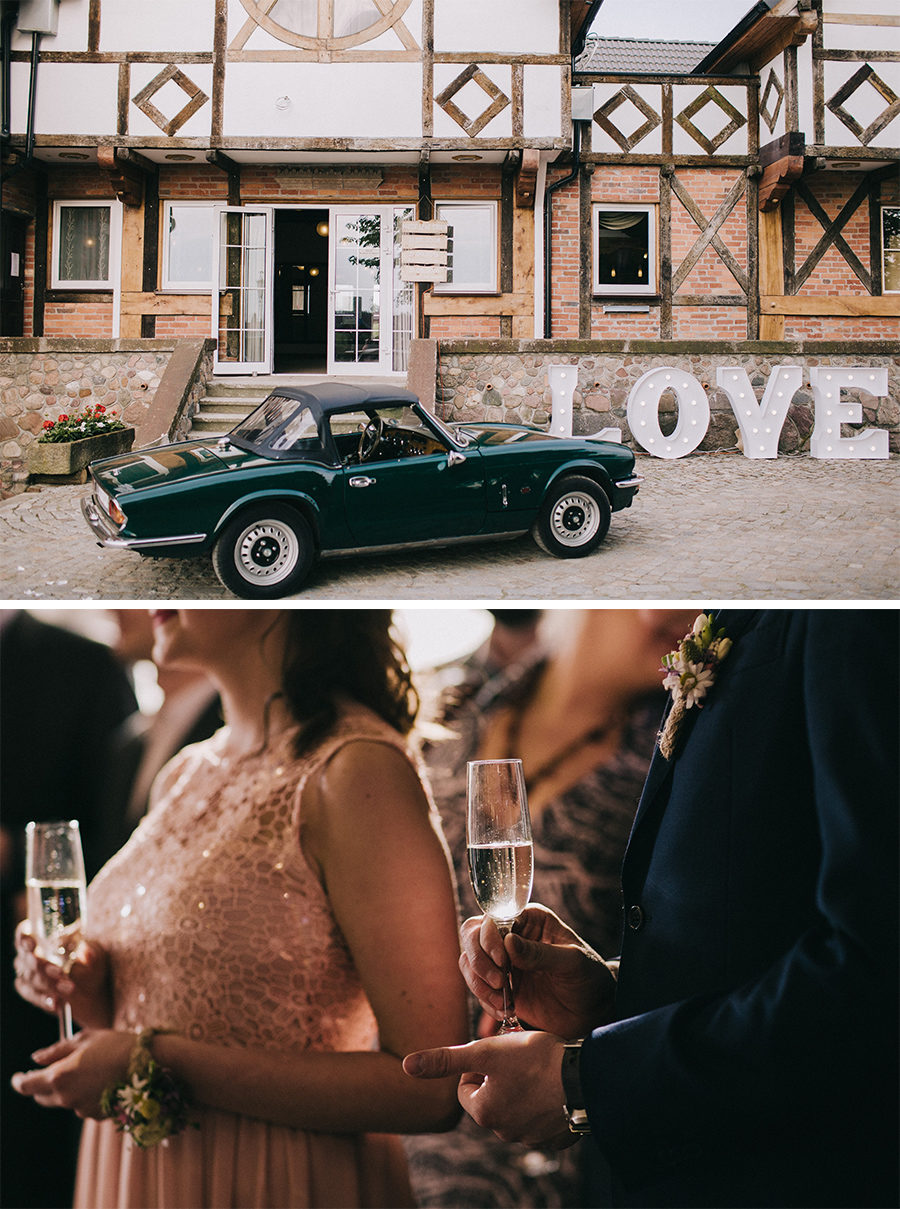 Dress: Amy Love
Make-up: Katarzyna Kałek-Dekert
Hair: Anna Szurkowska
Flowers, venue decoration, LOVE sign: INNA studio
Car Triumph Spitfire, Stylowa Bryka
Venue: Gościniec Siedem Drzew
Invitations, stationery: w Cudzysłowie
DJ: Mateusz Dworczak
Wedding cake: Moje Słodkości Cafe